Welcome to Hinchley Wood Lodge

Home Page
No


5809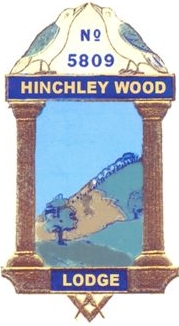 Hinchley Wood Lodge 5809
The idea of founding a Lodge was conceived in 1937 by several Brethren residing in Hinchley Wood area.

The original plan was to hold the consecration on 2nd October 1939 but, our Lodge was consecrated on Thursday 22nd July 1943 due to the start of World War II.

The warrant date is dated 7th June 1939.
Surrey Province
Please select a page from the menu above


Site Approved by the
United Grand Lodge of England
and Provincial Grand Lodge of Surrey